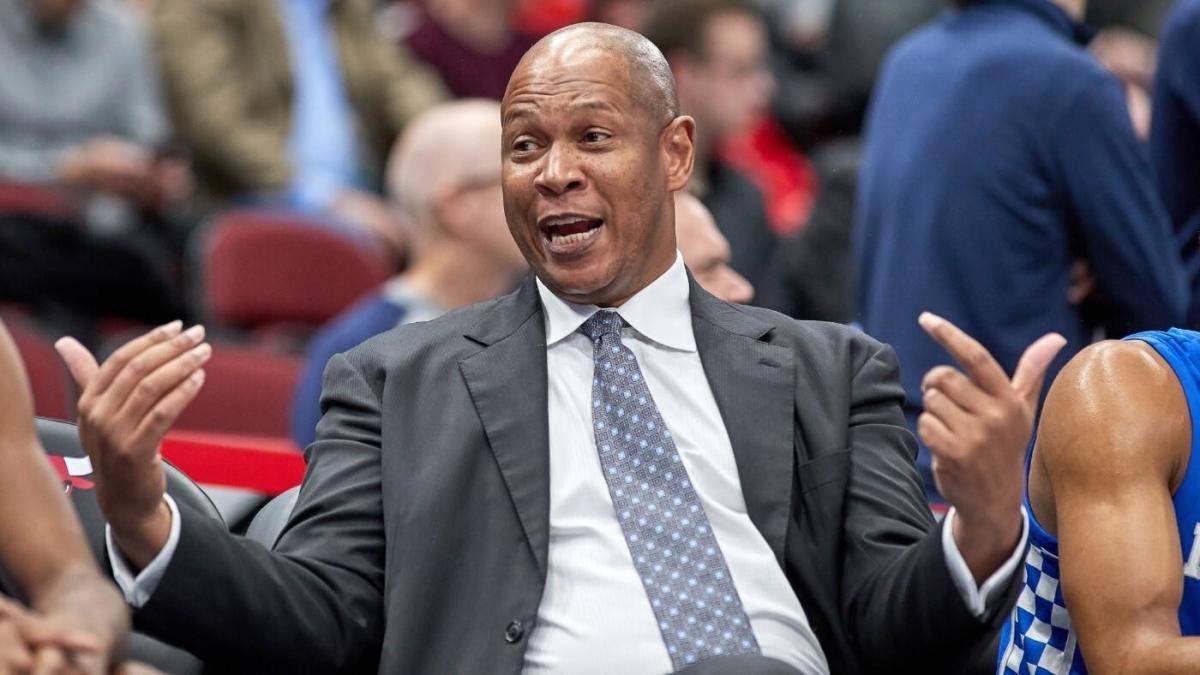 Getty
Louisville has scheduled a press conference for Friday morning to announce former Cardinals standout Kenny Payne as the school's next men's basketball coach, a source confirmed to CBS Sports' Gary Parrish on Thursday. The board must approve the hire, but a source said that's considered a formality at this point.
Payne will come to Louisville after serving several seasons as an assistant with the New York Knicks on Tom Thibodeau's staff. He was previously an assistant and later an Associate Head Coach with Kentucky under John Calipari from 2010-2020, and on Ernie Kent's staff as an assistant in the early aughts until 2009.
Louisville has been without a coach since the end of January after parting ways with fourth-year coach Chris Mack in the middle of conference play, setting off a long and winding coaching search that was mostly kept quiet by UL decision-makers. Payne was considered the favorite for awhile to land the gig, and although names like Scott Drew and Mick Cronin surfaced, nothing materialized.
Payne won an NCAA championship with the Cardinals in 1986 as a freshman and later developed into a star with the program. As a senior, he averaged 14.5 points and 5.7 boards per game, finishing off a four-year career in which Louisville advanced to the Sweet 16 three times in four seasons under then-head coach Denny Crum.