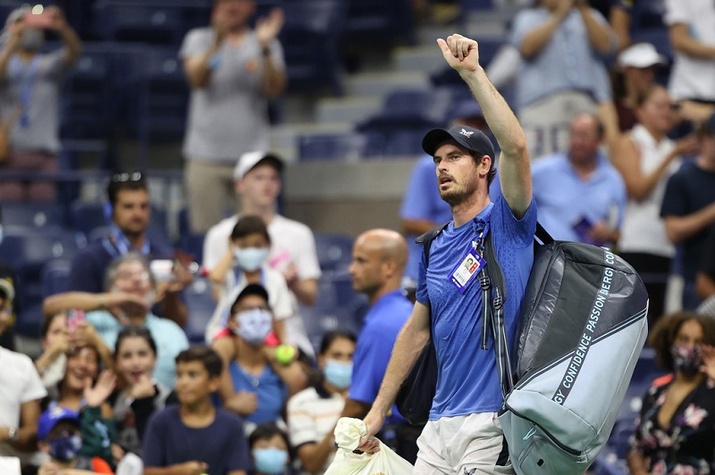 As a former Number 1 with multiple major titles and an Olympic Gold under his belt, Andy Murray has much to be proud of in what has already been an illustrious career. He has inspired many young, budding players on his journey to the top, particularly in his native Great Britain. 
Now, despite a struggle to return to form following hip surgery and a subsequent tumble down the rankings, the Scot continues to find ways to motivate others to aspire to their best on the tennis court.
In some respects, Murray's ability to carve out the kind of success he has enjoyed has always been admirable given the era in which he has played. Although at times he was included in what was termed the "Big 4" in tennis, he was always seen as a junior member – so much so that people now primarily just refer to the Big 3. Murray would be the first to admit that there is a wide gulf between what he has done in the sport in comparison to what Roger Federer, Rafael Nadal, and Novak Djokovic have accomplished. On the other hand, when at his peak, Murray was also head and shoulders above pretty much anyone else in the field outside of the Big 3. In another time, no question the Scot would have even more slam singles titles to his credit. That he was able to continually bounce back from the frustration of where he fit into the tennis puzzle to garner multiple majors, Olympic success, and reach the apex of the ranks speaks volumes to his mindset and drive.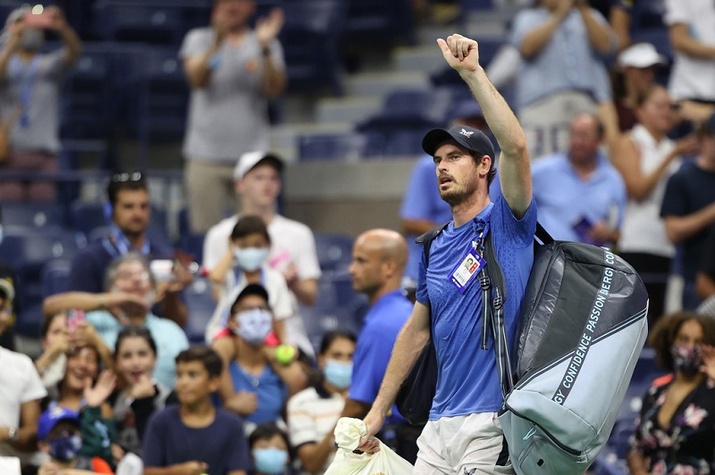 Getty Images
All of the hard work and physicality that was demanded of him to enjoy those breakthroughs took their toll, though, and he has paid for it ever since. The most demanding price he has paid for all of this was to have to undergo hip surgery, a procedure that has been career-ending for others. It is no secret that the former Number 1 has struggled to find consistent form and footing following the surgery and other niggling injuries, suggesting that his glory days are truly behind him. Even so, however, this current stage of his career can be equally as inspirational in setting an example for others.
For one thing, fans are seeing Murray start to make more adjustments to his style of play, something that champions are notoriously stubborn about doing. Murray has always been known most for his incredible defensive skills and consistency, which are often coupled with a good bit of variety off of the Scot's racquet. With a metal hip, however, a match littered with extensive, physical rallies is a losing recipe for Murray. Furthermore, the game has not stayed static. There are bigger players out there, and with racquet technology, many players are hitting the ball with more firepower than ever. In recognition of these factors, Murray has looked to adapt by becoming more aggressive and shortening the points. The higher-risk strategy has resulted in some frustration for Murray, but as he aims to improve and make peace with this new approach to the sport, it shows players at any level that an adapted style of play can and sometimes should be employed.
Still, as much as one can admire Murray's willingness to adapt to his present circumstances, the thing to arguably most appreciate is simply his love for the game and drive to still compete. He is well aware that the odds of him getting back into even the Top 10 are long, and there is a good possibility that it would take a miracle for him to win another major singles title. As recently as this week following his loss to Alexander Zverev, he deemed himself unfit to occupy one of the coveted spots on Britain's Davis Cup Team. 
These are all facts that are very difficult for any professional tennis player to cope with, but especially one who has accomplished as much as Murray. Yet Murray continues to try and make a go of it, determined to give it his all and leave everything on the court before he permanently walks away from tennis.
All told, there is much to admire from every stage of Murray's career. He is the prime example of what it means to play for the love of the game, and there are nuggets of inspiration to be mined from his efforts irrespective of where he falls in the ranks. So whether or not he returns to some semblance of his best form, it does not matter. He has earned the right to finish his career when he wants and on his own terms, and fans should enjoy and appreciate the rest of his tennis journey until its ultimate conclusion.